The Coming Municipal Debt Bubble
I've been watching this particular trend for a couple of years and it's been something I've been concerned about for a while. This graph alone should show you why: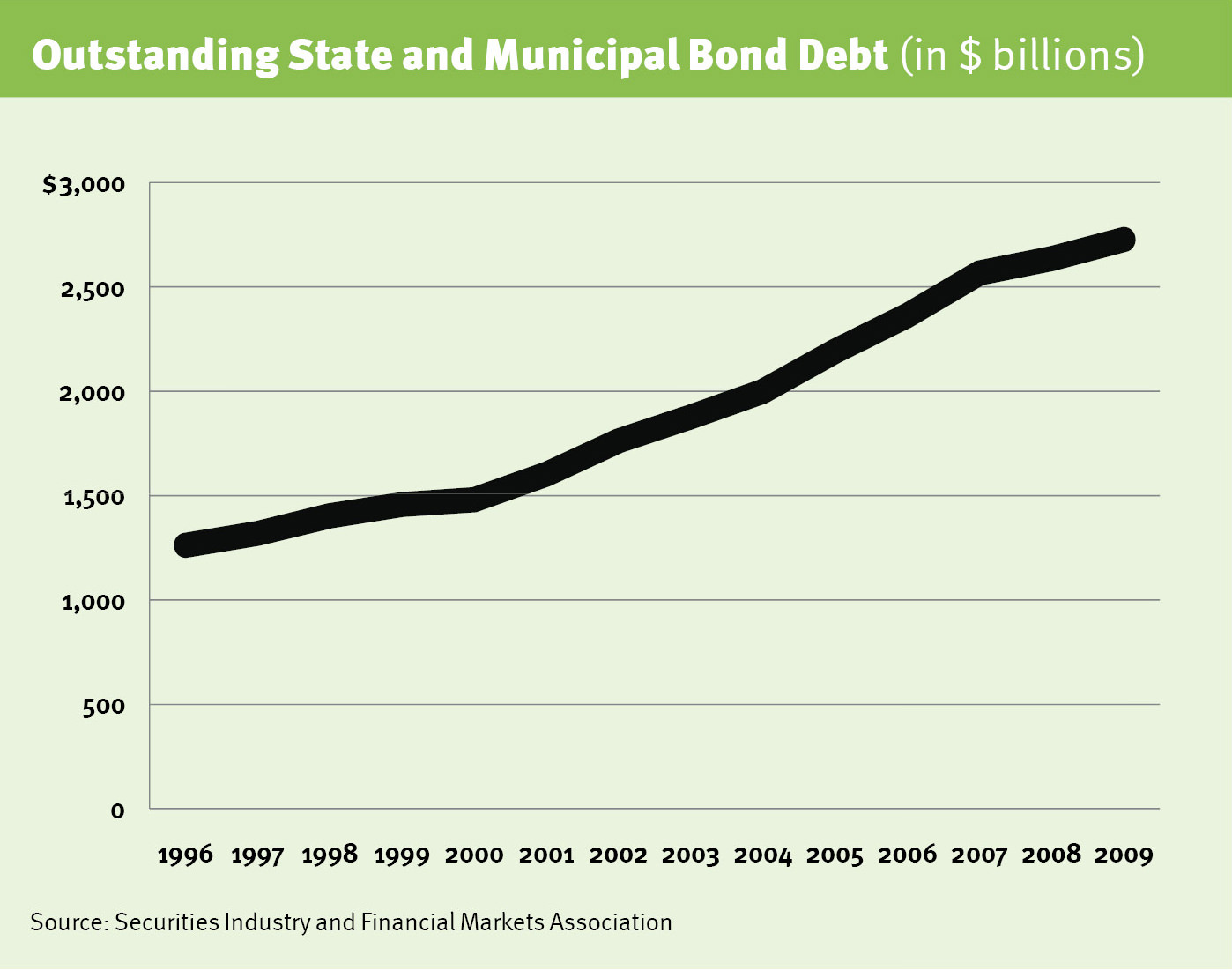 What does this actually mean to the average person? Well, just as we've seen bailouts for banks, the auto industry, and various unions, there will be a clamor to begin sending massive funds to cities and states (I'm guessing California and Illinois will probably be the first states). In my opinion this is almost certain, unless there is a surprisingly strong economic recovery. Which of course, we are all hoping for.
The following story kind seems to suggest this is possible based on a a reading of the "good news" tea leaves:
NY Post: Economy Improving?